This post is also available in: Русский
Closed my Triathlon season with an Ironman 70.3 race in beautiful Indian Wells/La Quinta in California. Early in the season, I was planning to go under 4h40m, but due to a job change and move to another state I had to adjust plans drastically. Triathlon is a very fair sport – you performance directly correlates to the amount of work you put in.
Given circumstances, I'm still quite happy with the result. Swimming in the 54f waters was ok and went almost according to the plan – which was to survive the swim. Did extra 400 meters because I suck in sighting when the sun is low and right into your face. 43 painfully slow minutes, what can be worse?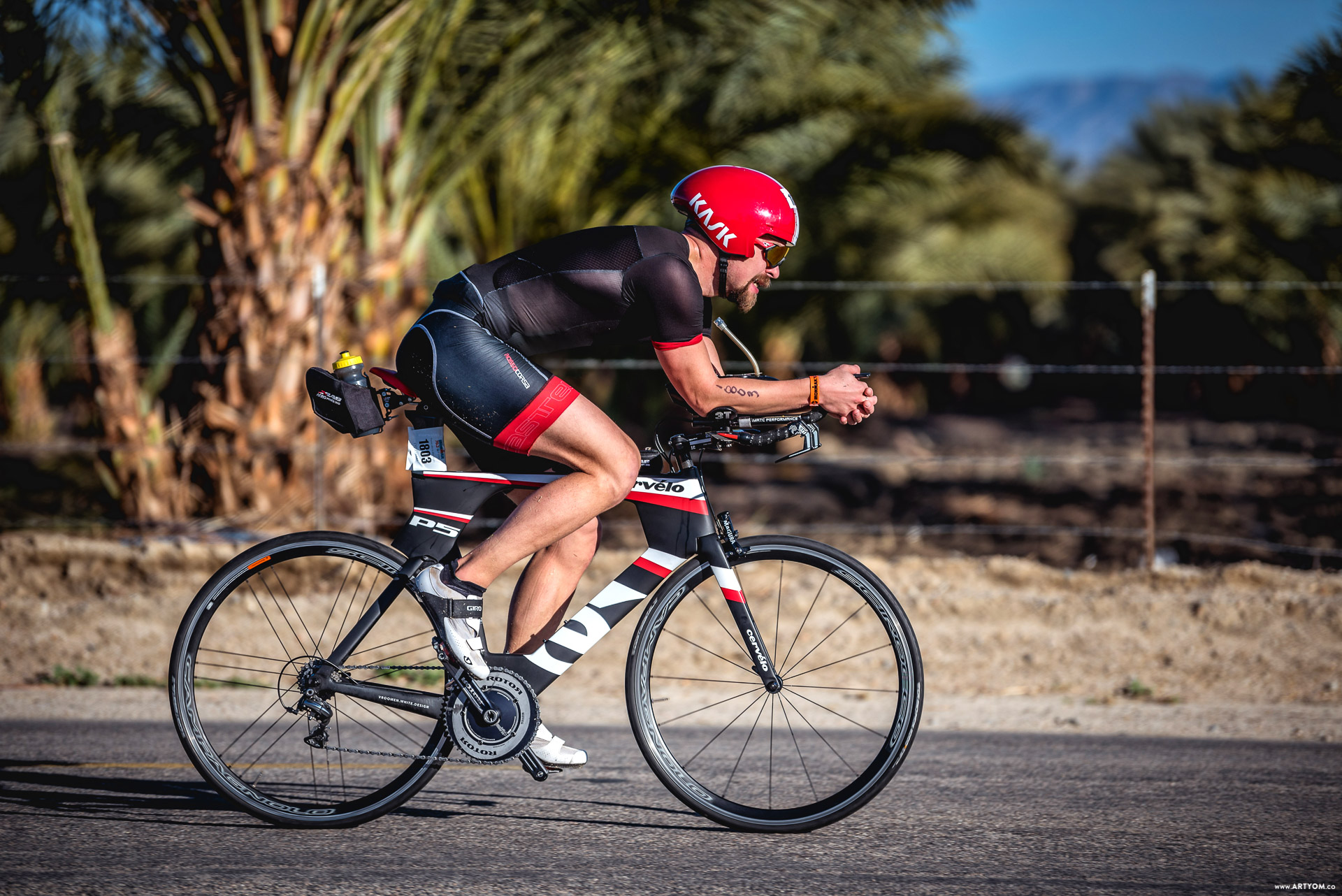 The bike leg was great – beautiful scenery, flat roads and I generally felt good. 2h26m for 56 miles, 23mph avg, and 214 watts normalized power. This speed combined with slow swim makes for an entertaining bike – all you do is overtaking hundreds of people on the bike.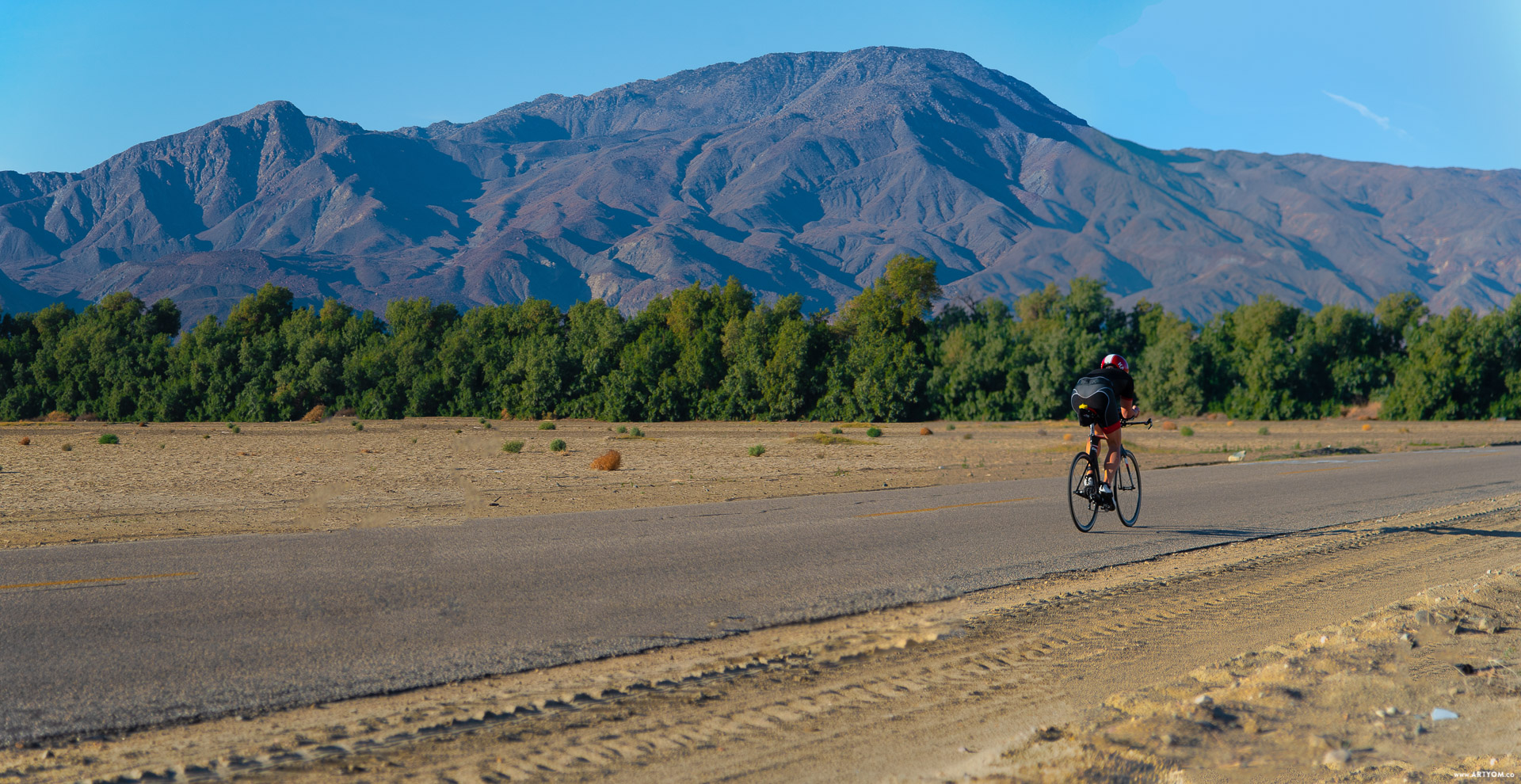 Running loops on the golf course was less fun – short punchy hills and blazing sun. 1h49m for 13.1 miles, was aiming for 1h40m, but.. can't really come up with reasonable excuse here. I sort of just lost it on the second loop. My mind wandered and I was basically just slowly shuffling across the pavement thinking about finish line beer. Sexy pace..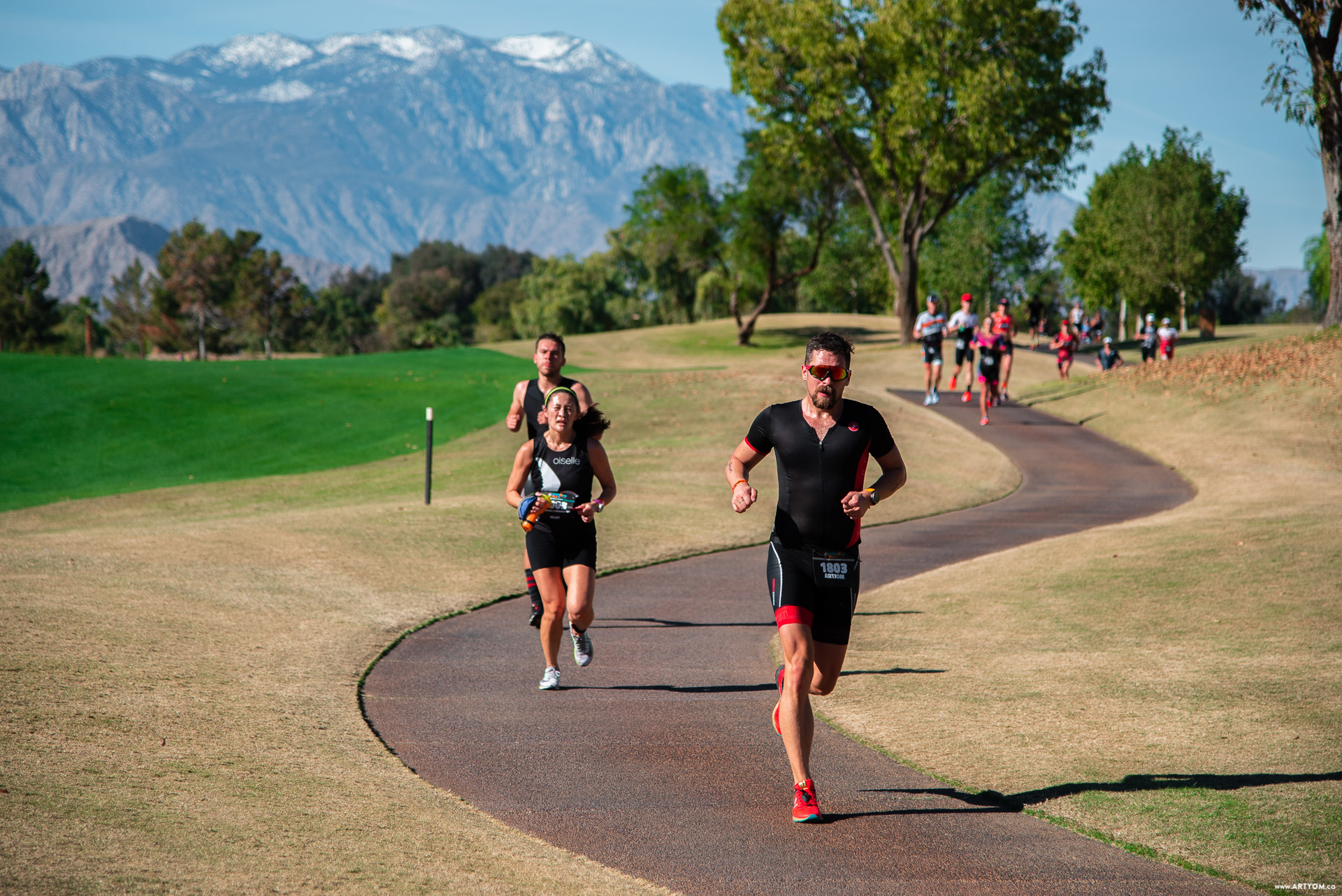 Slow T1 due to some technical difficulties, relatively fast T2.
The outcome is expected 5h9m, which is 20 minutes slower than my personal best on this distance. But as I said – you get what you train for. My performance pretty much proved that I already knew – I'm painfully slow and miserably mediocre on a swim, sort of ok on the bike and average on the run. My focus for 2019 is to work on the swim and the run. Goal stays the same – 4h40m for Ironman 70.3 distance.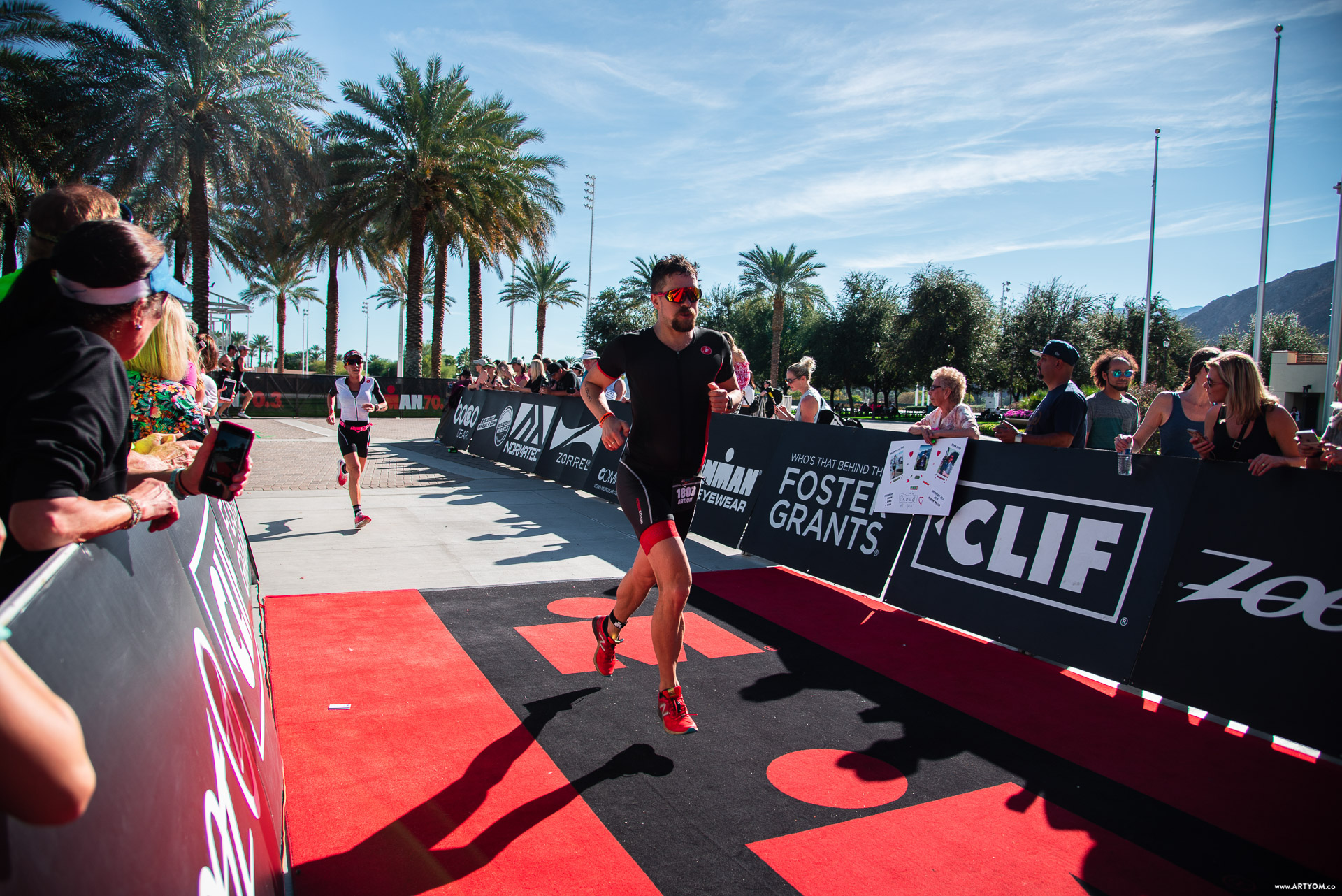 Some official photos from Ironman:
Second Transition

Swim in Lake Cahuilla

Bike Leg

Calm before the storm
This post is also available in: Русский